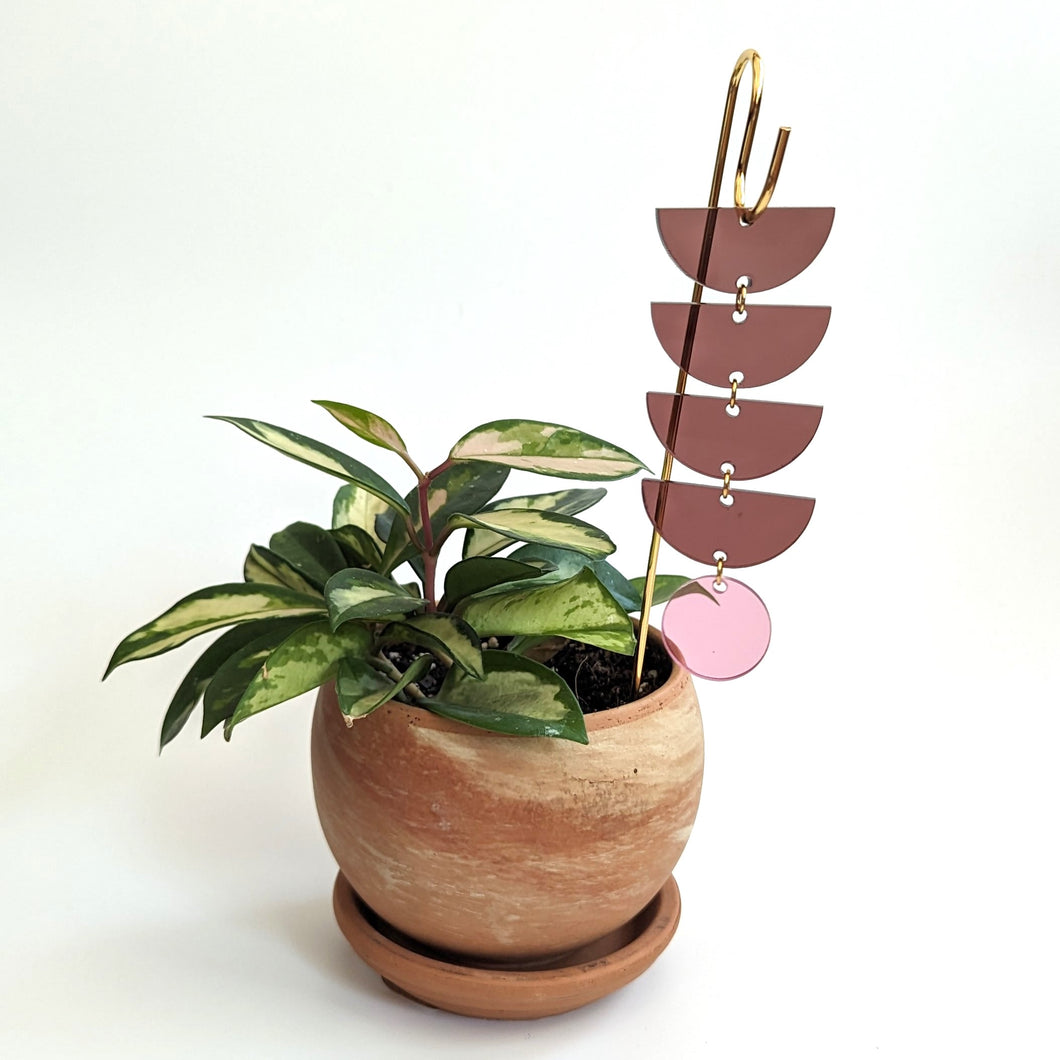 Plant Pick: Mauve + Pink Sunrise
Regular price $16.00 Sale
Accessorize your houseplants with plant jewelry! The perfect gift for any plant loving friend, or a way to have fun with your our of control plant collection. This plant pick is made of transparent acrylic that reacts beautifully to sunlight and will cast colorful reflections around the room throughout the day.
Details:
- 10" tall and the acrylic charm is 5" long and 1 3/4" wide.
- Package free to reduce unnecessary waste.
- The metal pick is designed in house and coasted with non-tarnish enamel for a long lasting finish.