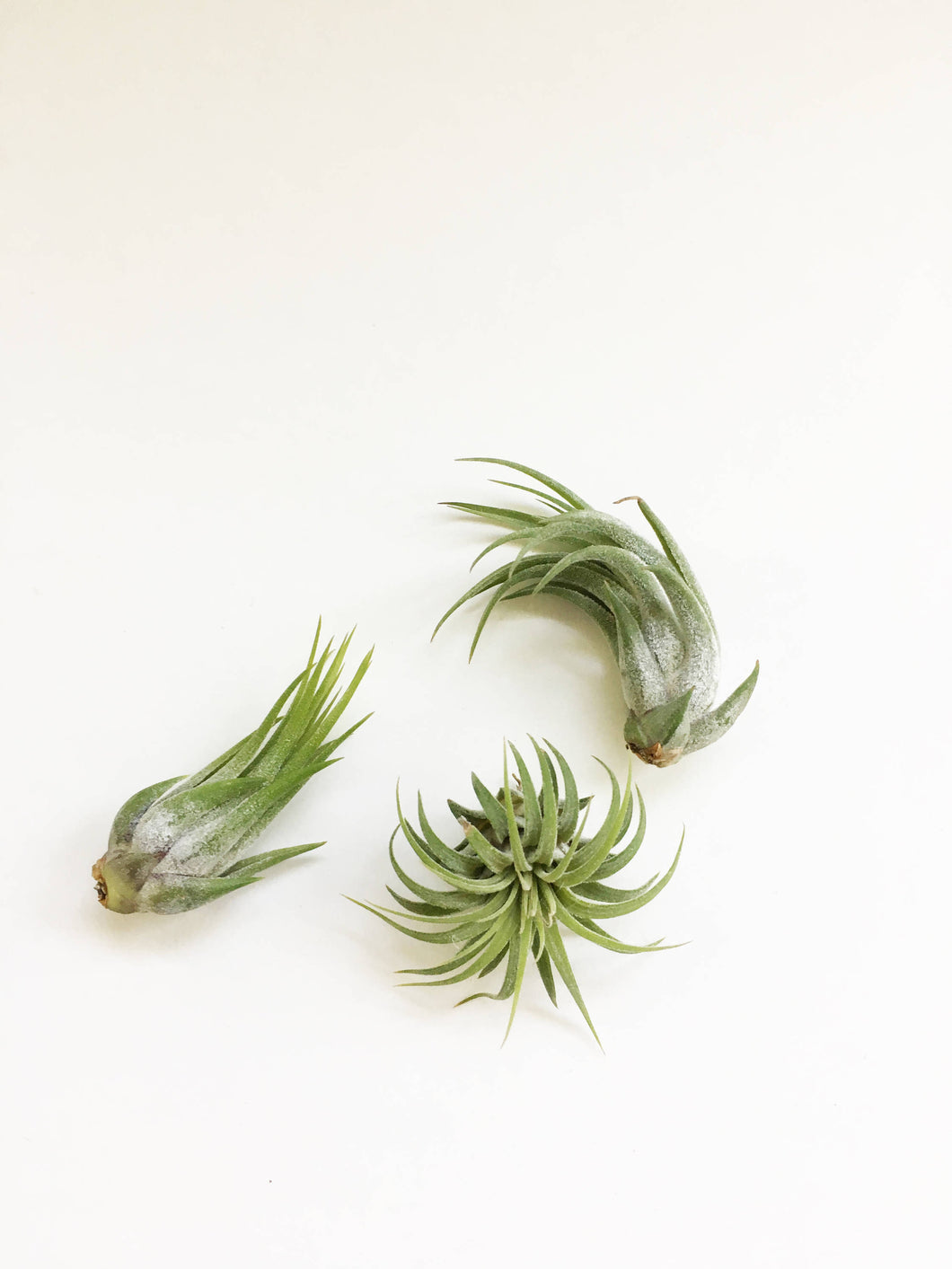 Ionantha Variety Air Plant - One Plant - Large Air Plant
A beautiful, easy to take care of plant! With so many unique ways to display them, they make a great indoor plant. Each plant is 3 to 5 inches tall and wide. This listing is for one plant.




>>> AIR PLANT CARE

> Air plants like to be watered once a week. You may spritz them with a spray bottle, or soak them in water.

> To ensure a healthy, long life for your plant, I recommend soaking them at least once a month.

> If they are displayed directly in a window, you will want to spritz them with water more often to avoid dehydration.

> Air plants come with a 30 day guarantee!