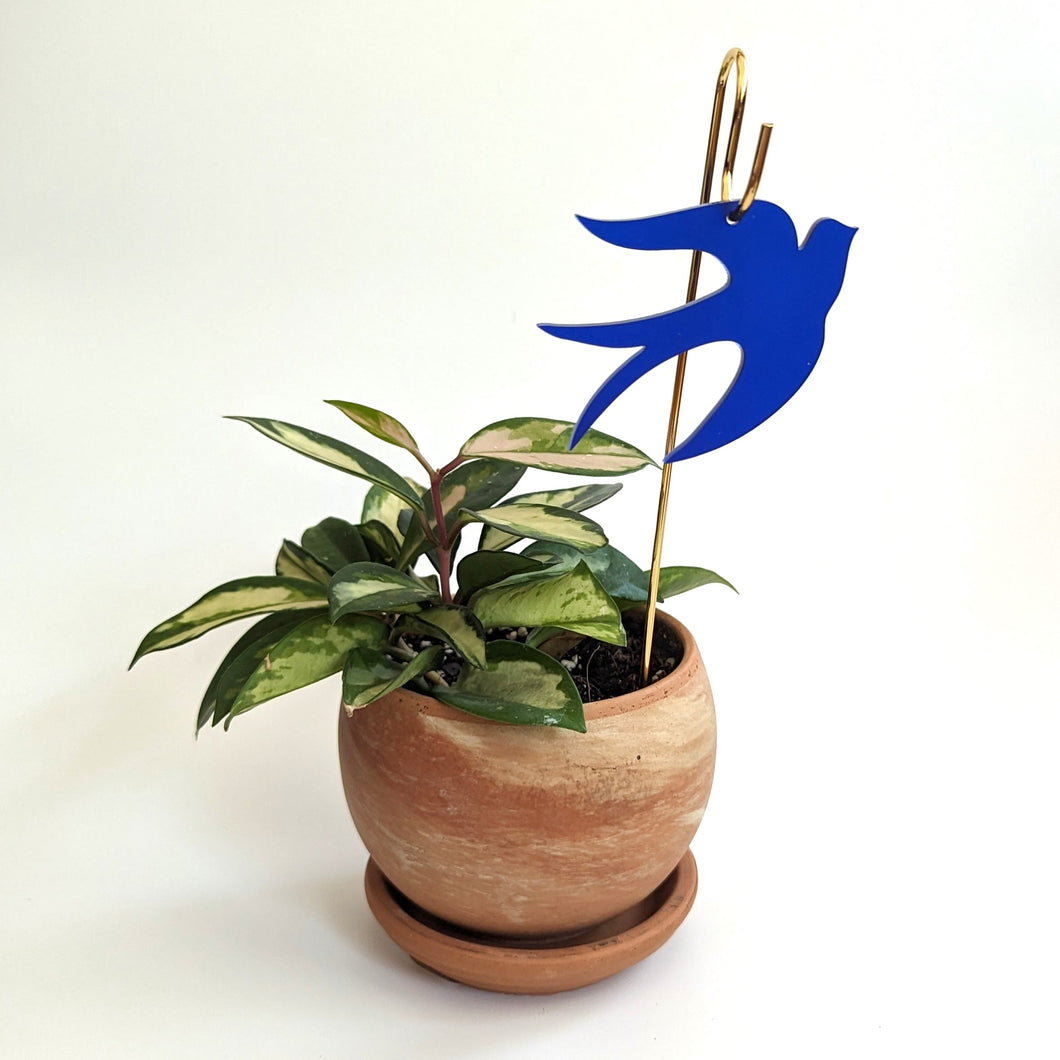 Plant Pick: Blue Dove
Regular price $16.00 Sale
Accessorize your houseplants with plant jewelry! The perfect gift for any plant loving friend, or a way to have fun with your our of control plant collection. This plant pick is made of transparent, frosted acrylic that reacts beautifully to sunlight. This design was inspired after a visit to Musée Matisse in Nice, France and experiencing Matisse's cut-outs in person. I fell in love with the playful nature and history of them, and knew I wanted to incorporate that spirit into this line.
Details:
- 10" tall and the acrylic charm is 4" long and 2 1/4" wide.
- Package free to reduce unnecessary waste.
- The metal pick is designed in house and coasted with non-tarnish enamel for a long lasting finish.