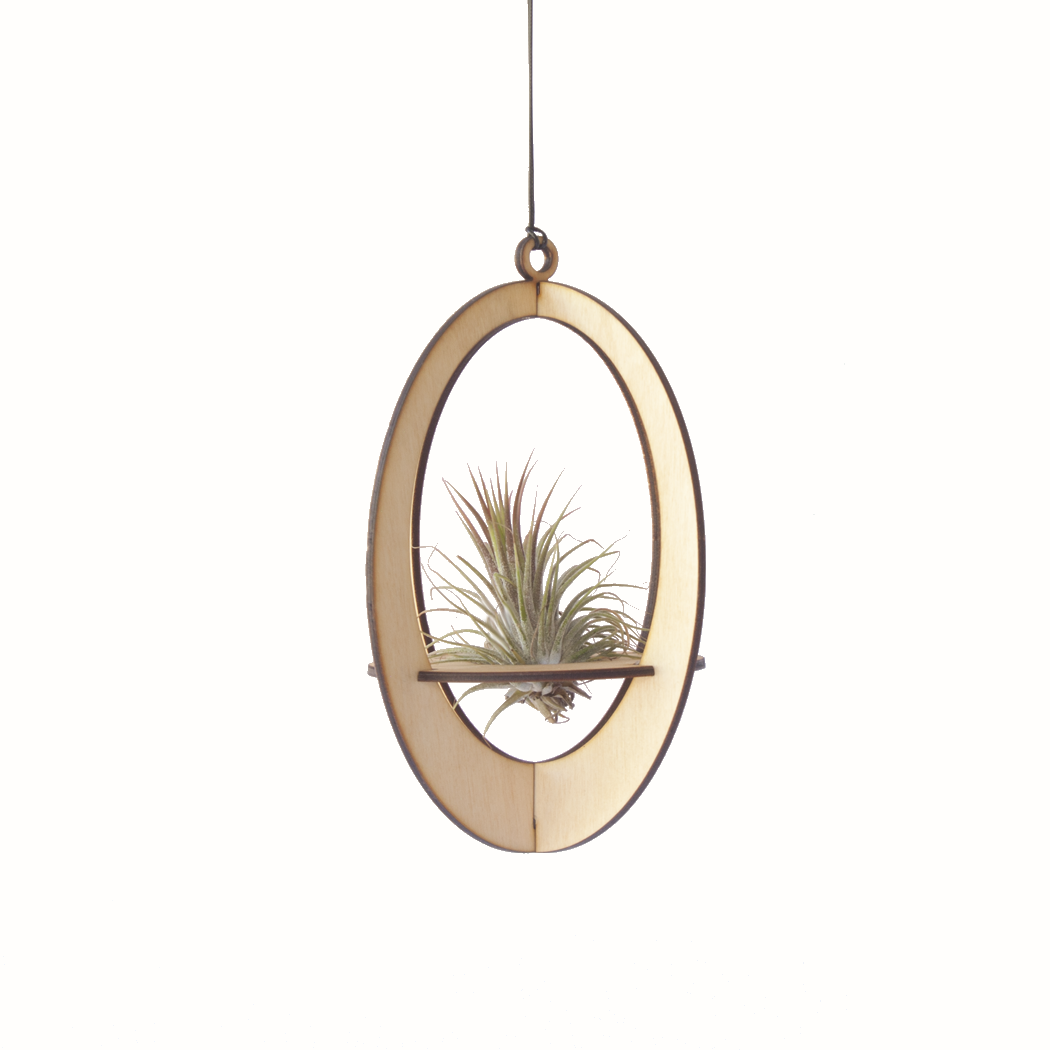 air plant hanger >> oval >> maple
Regular price $28.00 Sale
This rounded air plant hanger is a great way to bring easy to care for plants indoors. They make for a stunning and modern display for any space.

>>> OVERVIEW

> Comes ready to hang.

> Crafted from laser cut wood.

> Sanded, painted, and sealed for longevity.

> 11" x 6" in size.

> The plant vessel hangs on a 3' string. It can easily be modified to a different length.

> Each plant hanger comes with a hang tag that includes air plant care instructions.

> Can be purchased with or without plant.






>>> AIR PLANT CARE

> Air plants like to be watered once a week. You may spritz them with a spray bottle, or soak them in water.

> To ensure a healthy, long life for your plant, I recommend soaking them at least once a month.

> If they are displayed directly in a window, you will want to spritz them with water more often to avoid dehydration.

> Air plants come with a 30 day guarantee!