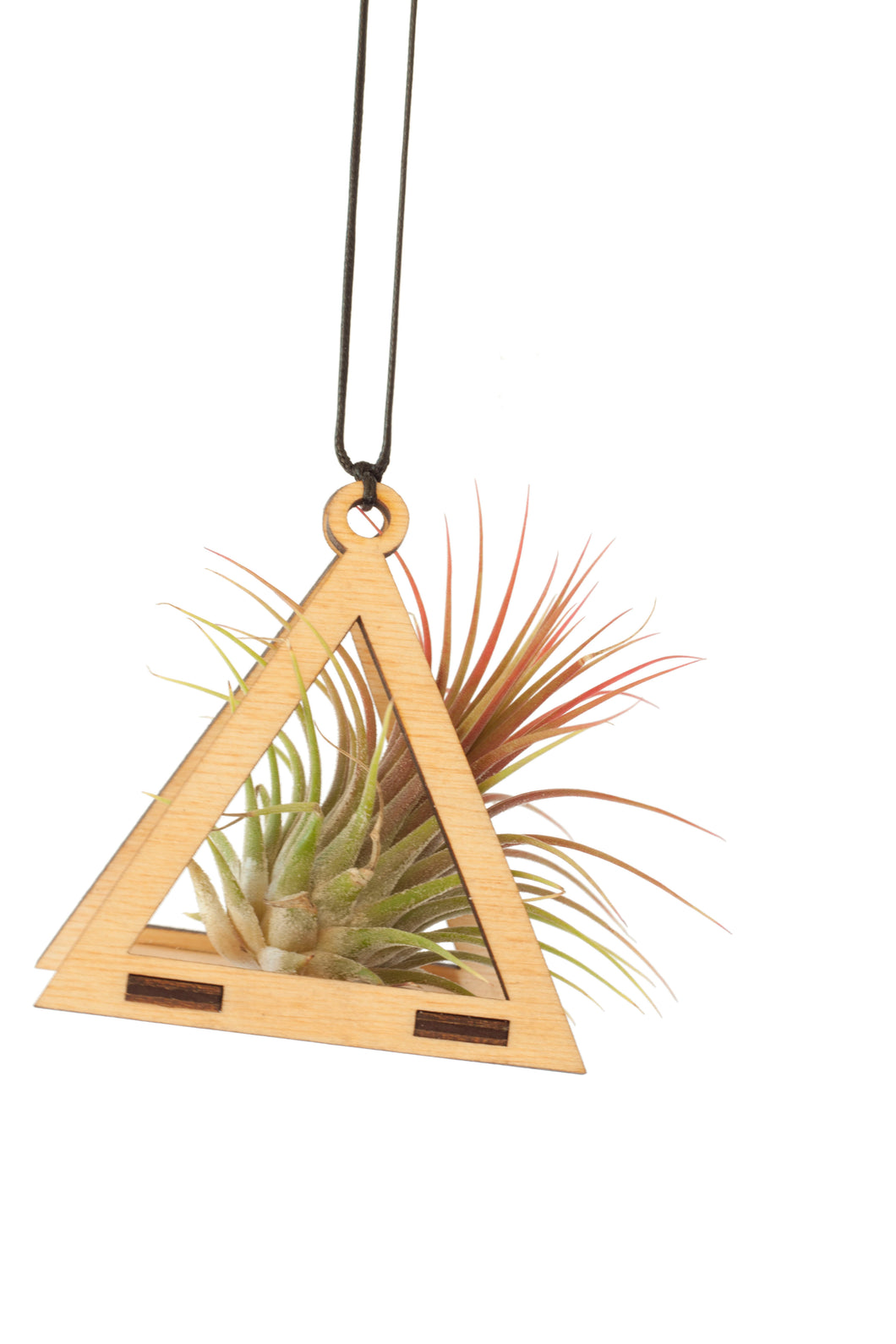 air plant ornament >> triangle >> maple
Regular price $18.00 Sale
This air plant ornament is a great way to bring easy to care for plants indoors. It makes a great gift for any plant loving friend, or a beautiful new addition to your home.




>>> OVERVIEW

> Comes ready to hang on 10" string

> Crafted from laser cut sustainable birch wood.

> Sanded, painted, and sealed for longevity.

> 4" x 4" in size.

> May be purchased with or without air plant.






>>> AIR PLANT CARE

> Air plants like to be watered once a week. You may spritz them with a spray bottle, or soak them in water.

> To ensure a healthy, long life for your plant, I recommend soaking them at least once a month.

> If they are displayed directly in a window, you will want to spritz them with water more often to avoid dehydration.

> Air plants come with a 30 day guarantee!